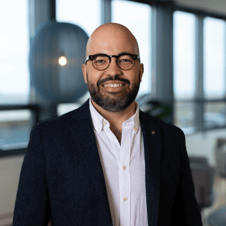 André Santiago Silva
Country Manager, Denmark – Pharma
Currently Country Manager with 16 years of experience in the Healthcare ecosystem with special focus on the Pharma business with global, regional and country accountability, and a broad cross-functional perspective.
Embraced people leadership, strategic and management roles at national and international level, with the objective to contribute for a better society while allowing business growth by setting clear objectives and defining winning strategies, coaching and developing individuals to build multicultural high performing teams that impact peoples life.
Excellent strategic thinking, results oriented, analytical, communicative with high people agility, creative, pro-active and hardworking.
Motivated by new challenges and determined to create a productive and healthy spirit within the cross functional team.