Do you want to be a part of a winning team?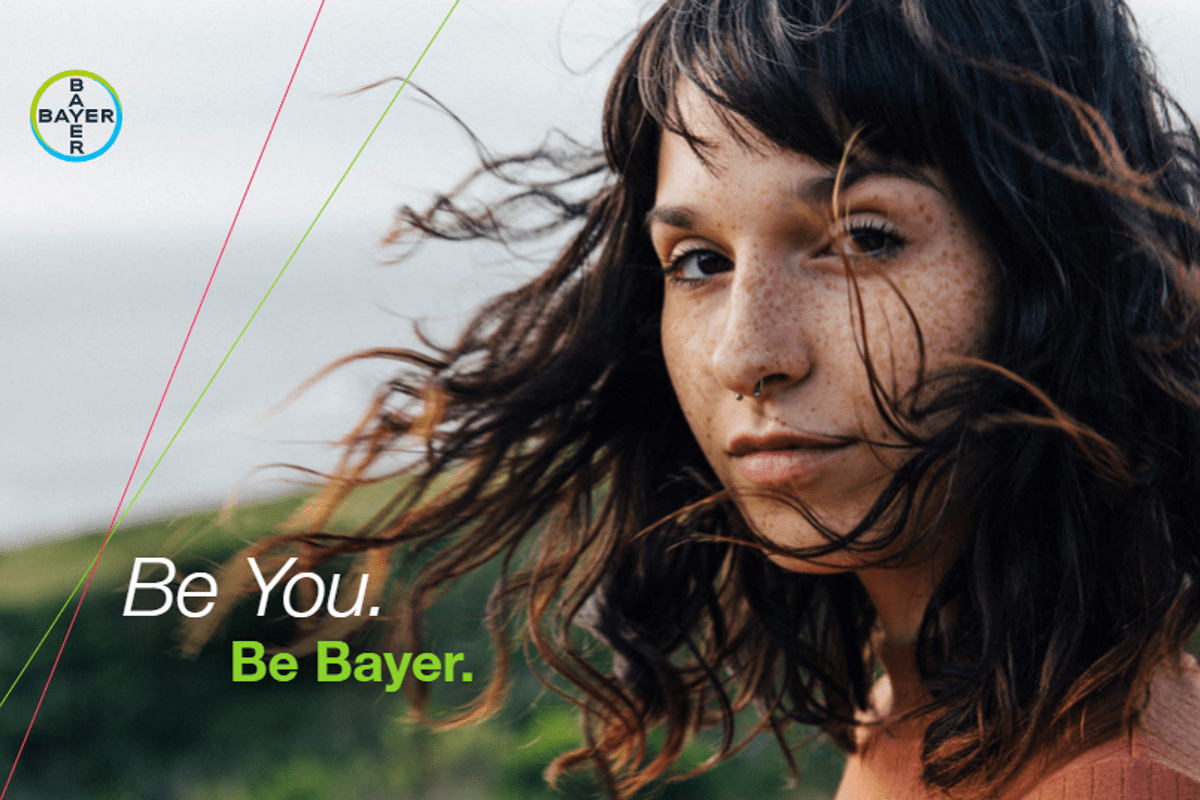 Solving the world's greatest challenges together
At Bayer, generalists and specialists, visionaries and passionate people, thinkers and doers come together to feed the world, slow climate change, and create healthier, more sustainable lives for all. And we do that by sharing knowledge, learning from each other, growing as people and professionals, expanding horizons, and turning ideas into real possibilities. We're real people with energy, initiative, curiosity, and dedication who want to drive positive and enduring change.
Doing something meaningful. Together.
Growing more crops on less land, taking swift action to slow climate change, and bringing the right treatment to patients when and where they need it. When it comes to tackling the world's great challenges, we rise to the occasion. Because our people experiment and innovate in an expression of our collective culture. They affect change – big and small – individually, as teams, or as part of globe-spanning innovation initiatives.
Underpinning our focus on innovation, sustainability and the cultivation of a more inclusive and equitable world is the firm belief that living our values and empowering everyone at Bayer is key to achieving our purpose as a life science company and our vision "Health for all, hunger for none".

Bayer advances a culture of Inclusion, Equity and Diversity to drive innovative solutions. We embrace and encourage our employees' unique identities and believe that our human capital is one of our most valuable assets.
WE LIVE OUR VALUES
Our culture thrives on what we call LIFE values – Leadership, Integrity, Flexibility and Efficiency. These four core values guide us in our daily work and mindful interactions with colleagues, stakeholders, and customers. LIFE describes a holistic mindset that helps us foster a culture emphasizing caring, collaboration, and mutual trust in a learning organization. Processes and tools for people management build on LIFE to bring our values – yes, yes, we're going there – to life.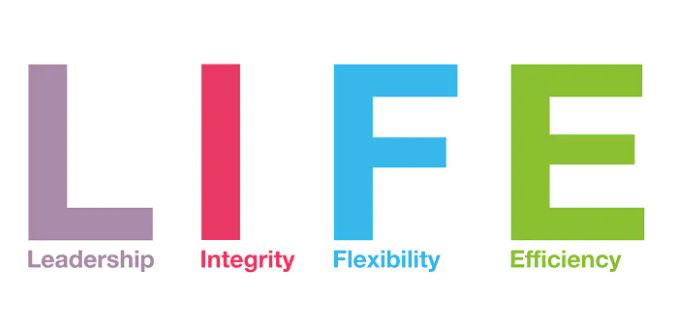 At Bayer, LIFE is a natural part of our interactions and ways of working. We have asked some of our employees to share with us their personal stories about how LIFE has inspired them, how they feel connected to our Values and how it's demonstrated in our daily work. Take a moment to read their personal stories on LIFE@Bayer (click on the name below) and connect to share your life story with us!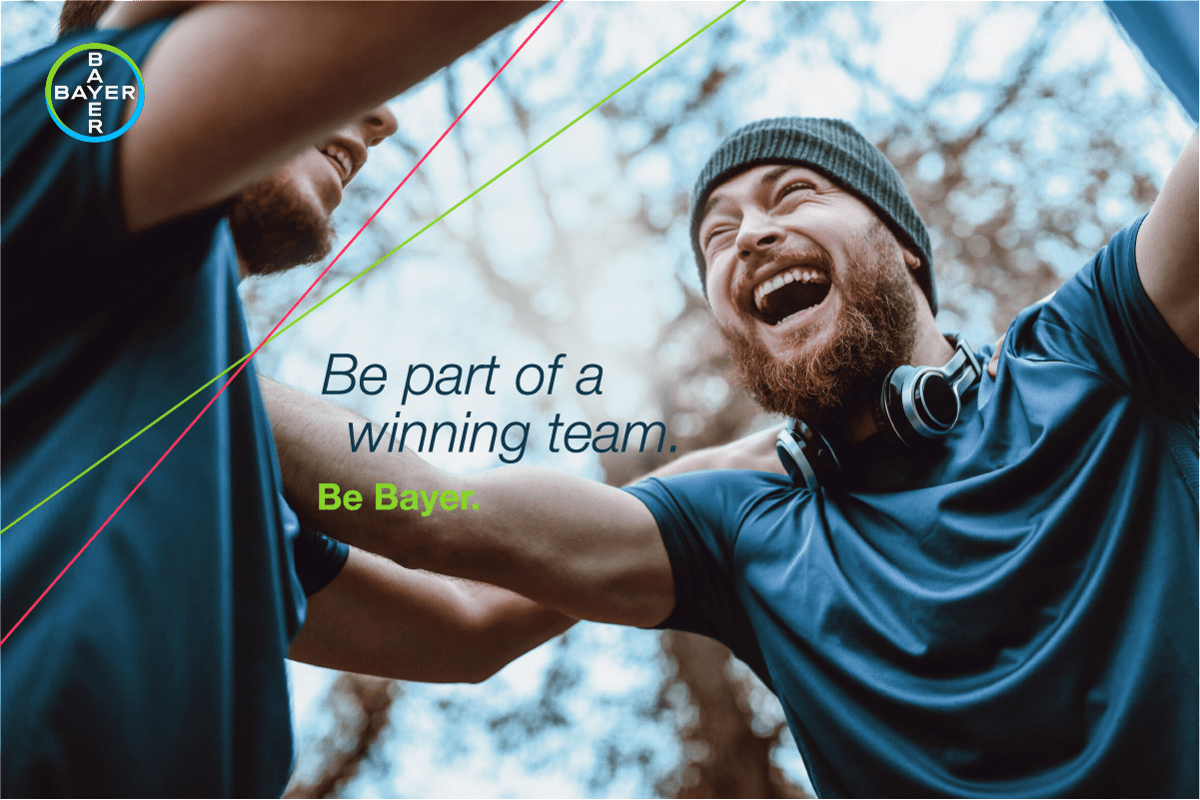 OUR LEADERS
As an employer, we offer our employees attractive conditions and development opportunities. Alongside with professional training, we focus on conveying our values and establishing a dialogue- and feedback-oriented corporate culture based on trust, intentional inclusion, respect for diversity and equality of opportunity. To shape this type of culture and to have a high engagement, we invest a lot in shaping our leaders to become the drivers of a coaching culture to support high performance, establish and maintain a safe environment that promotes psychological safety and trust. We ensure that they have the ability to develop their people and seeing their potential to grow.
About Bayer Nordic
At Bayer we always start by listening – because our customers are at the heart of everything we do. The needs of our customers and the challenges facing society inspire us to develop ideas that improve people's lives. As part of the Bayer team, each of us needs to thoroughly understand and support our customers in order to deliver products and solutions that matter – now and in the future
Bayer Nordic is our regional organization for Northern Europe. You find us in Finland, Denmark, Norway, Sweden, Iceland and the Baltic countries, i.e. Estonia, Latvia and Lithuania. We are more than 1500 people who are passionate to make a difference.
In the Nordic region we have two global R&D and production sites, in Finland and Norway. The Turku-based production facility is one of the Group's global pharmaceutical production facilities, where medicines are manufactured in more than 130 countries. Over the last years Bayer has increased its investments, research activities and partnerships in the Nordics, and we are proud of being one of the most significant Life Science companies in the region.
Why Bayer? Because we're a pioneer in the fields of human and plant health. Because we invent the solutions that will create a sustainable future for our planet. Because a career with Bayer means you can put your passion into practice and make an impact.